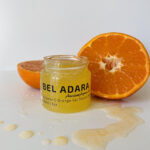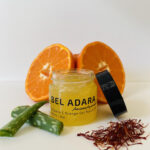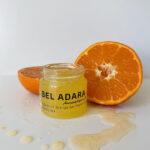 Vitamin C Orange Gel Moisturizer
$18.00
Size
1oz – $18
This vitamin C Toner holds many components for a healthy and glowing complexion. With that being the most commonly known benefit, this toner has other natural remedies. It includes zinc to block UV rays from the sun, while removing dirt, dead skin, and tightening the pores, antioxidants, removing dirt, dead skin, and tightening the pores. Additionally, it's great for naturally treating oily skin.
How to Apply:
Apply evenly to face and neck after cleansing
For longer shelf life keep refrigerated when not in use
Supply for 1-2 months if used daily 
Ingredients & Benefits
Aloe Vera Gel
Repairs dead skin cells, conditions the scalp while reducing drying and flakiness
Rose Water
anti-inflammatory, maintains the skin's PH level, controls excess oil, aids in hydration, hydration, and fine lines and wrinkles
Fresh Orange Peel Extract
fresh orange peel extraction done by hand. Orange peel extraction provides vitamin C to protect and support healthy skin
Turmeric
reduces acne, decreases inflammation, works as a natural antiseptic and aids to keeping bacteria from spreading all while giving you glowing skin

Saffron
has a natural calming aroma, anti-fungal which helps treat acne and the potassium in it helps with cell formation and repair
Tips
Tip 1:
Did you know that the orange peels have more vitamin C than the actual orange? Using orange peel extraction in your skincare can give you the ultimate absorption of vitamin C.