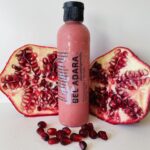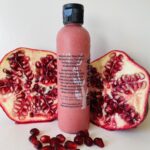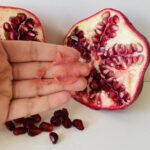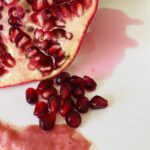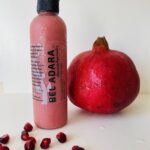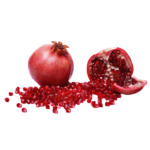 Pomegranate Face & Body Cleaner
$25.00
Size
4oz – $25.00
Pomegranate in your skincare encourages anti-aging, cell regeneration, and UV protection. This product cleanses the skin. We use real pomegranate skin to hand-make this cleanser. It can help with a number of skincare issues including dry skin, dead skin, age spots, hyperpigmentation, acne flare-ups, and acne scarring.
How to Use:
Shake Well. Take a quarter size portion in the palm of your hands and gently massage onto your face in a circular motion. Wash with lukewarm water. Can be applied to any part of the body. Refrigerate when not in use.
Ingredients & Benefits
Pomegranate Skin
gentle exfoliant stimulates skin cells and new, rich in antioxidants, vitamin C, Vitamin K
Rose Water
maintains the skin's PH level, anti-inflammatory, controls excess oil, aids in hydration, moisturization, and fine lines and wrinkles

Manuka Honey
anti-inflammation cleans skins, treat acne
Turmeric
antiseptic, anti-inflammatory, reduces redness and acne scarring, reduces skin discoloration
Pomegranate Oil
regenerates and repairs skin, high in antioxidants, protects the skin from sun damage and free radicals
Distilled Water
chlorine free water
Tips
Tip 1:
When you use the Bel Adara Pomegranate Cleanser cold it reduces swelling and inflammation, cleans pores, makes them less visible, keeps your skin tight, vibrant and radiant.
Tip 2:
When applying any kind of products to your face and neck work in an upwards direction. Never pull your skin down but use a lifting motion (shown in the how-to video)
Tip 3:
When you dry your skin, use a patting motion. Dragging towels and washcloths on the skin can cause microtears.
Tip 4:
To prevent skin from getting dry the optimal temperature is to wash you face with lukewarm/cold water.